Leadership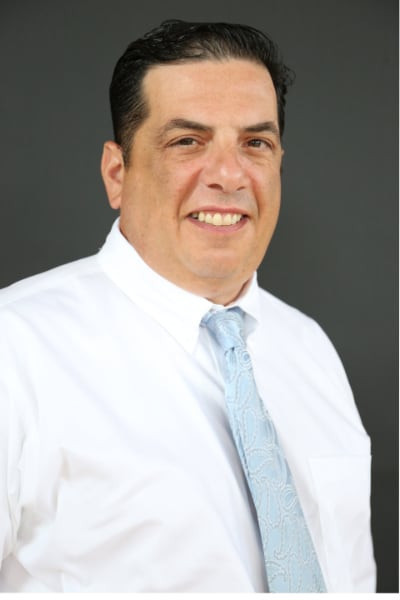 Vincent Scalise was born and raised in Utica, NY, and was educated at local Schools to include graduating from Proctor High School and Mohawk Valley Community College. Vincent continued his education at Southern Vermont College where he earned a Bachelors of Science Degree in Environmental Studies.
Vincent has been married to his wife Jennifer since 2005 and has two children - a son named Andrew and a daughter, Adrianna. All of which still reside in East Utica.
Vincent has served with the New York Army National Guard for over 20 years. Vincent has retired from active duty in 2022 so he could lead the Utica Center for Development in a full time manner
After returning from Iraq Vincent witnessed a large number of his Veterans suffering from all different kinds of problems, without having many options for assistance in Central New York. Wanting to help anyway he could, Vincent founded the Utica Center for Development INC. The UCD's primary function is operating the Central New York Veterans Outreach Center.
Today the CNY VOC is located in the former Utica YMCA building at 726 Washington St. in Downtown Utica. The CNY VOC provides assistance to all Veterans and their Families, and is proud of the fact that they serve on average about 1,200 Veterans a year. The CNY VOC operates office in Utica, Watertown and Stamford, and covers all of Oneida, Herkimer, Madison, Lewis, Jefferson, Ostego, Delaware, Greene, Ulster Schoharie, Chenango and St. Lawrence Counties.  Vincent is currently the Executive Director of the center.
Military Bio
SFC Scalise enlisted into US Marine Corps in November 1990 and served 4 years before taking an 8-year break from the service and transitioning to the NYARNG. He has 20 Years active service and 24 years total service.
ASSIGNMENT HIGHLIGHTS: SFC Scalise began his service to the Country as a basic rifleman with the USMC in 1991 at Camp Lejeune NC after graduating from Marine Corps Basic Training at Parris Island SC. SFC Scalise, upon transitioning to the NYARNG, was assigned to 2nd BN 108th IN REG, 27th IBCT. In 2002, SFC Scalise participated in homeland security operations in downstate New York. In October 2003, SFC Scalise was mobilized with the 2nd BN 108th IN REG, in support of Operation Iraqi Freedom Deploying to Iraq with the 2nd IBCT of the 1st ID, to conduct stabilization operations in Central Iraq. Upon his return in 2005, SFC Scalise was assigned as the Admin NCO for HHC 2-108IN. In 2011 he was promoted to Training NCO in HHC 2-108IN. During the MOB year of 2011 SFC Scalise was responsible for sending over 150 Soldiers to MOS, NCOPD and ASI schools in preparation for an upcoming deployment. In 2012 SFC Scalise deployed again with the 2-108IN to Afghanistan in support of Operation Enduring Freedom. In 2015, SFC Scalise was assigned as the Readiness NCO for HHC 2-108IN. SFC Scalise is currently assigned as an assistant Operations NCO for 2nd BN 108th IN REG, S3 Section. Most recently SFC Scalise participated in the NYARNG response to both the COVID-19 Pandemic and the U.S. Capital Security Operations. SFC Scalise also participated in 3 NTC Rotations, 3 JRTC Rotations and 1 JMRC Rotations.
MILITARY EDUCATION: SFC Scalise is a graduate of the Basic Non-Commissioned Officers Course, Advanced Non-Commissioned Officers Course, Battle Staff NCO Course, Combative LVL I, and Non-Lethal Weapons Course.
AWARDS AND DECORATIONS: SFC Scalise's military awards and decorations include the, Army Commendation Medal with two bronze oak leaf's, Army Achievement Medal with two bronze oak leaves, Good Conduct Medal 6th award, National Defense Medal with one bronze star, Afghanistan Campaign Medal with bronze star, Global War on Terrorism Service Medal, Global War on Terrorism Expeditionary Medal, Armed Forces Reserve Medal with M Device and numeral two, Armed Forces Serves Medal with one bronze oak leaf, Outstanding Military Volunteer Award, Army Reserve Overseas Training Ribbon, NCO Professional Development Ribbon with numeral two, Army Service Ribbon, NATO Medal, Overseas Service Ribbon with numeral two, the Combat Infantry Badge and the Col. Governor Morris Citizen Soldier Award.
SFC Scalise currently resides in Utica with his wife Jennifer Scalise and son Andrew and daughter Adrianna.